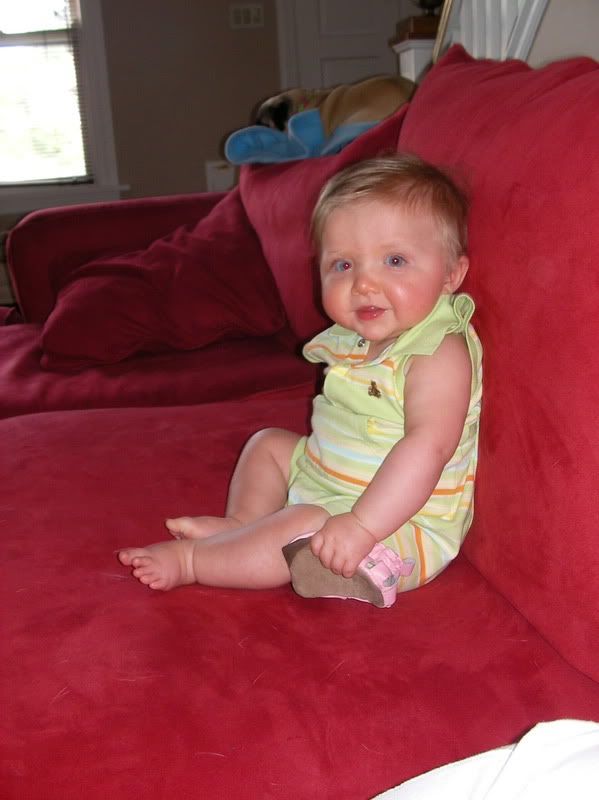 This weekend was Kevin's birthday, and Ken and Nanci were in town visiting. A great time was had by all. We may have set a new record on Graeters eaten in a 48 hour period.
I have to say, I'm not so sure about the whole Kevin's birthday and Father's Day falling in the same week. Seems like a whole lot of attention for just one guy.
Marcy recently asked what Scarlett's latest stats were, and it's been a while since her last doctor's appointment, so I took some measurements myself today - as best I could with a squirmy 8 month old. She's about 17.5 pounds and about 26 1/4 inches. This puts her squarely in the "peanut" category.
But what an adorable peanut, eh?