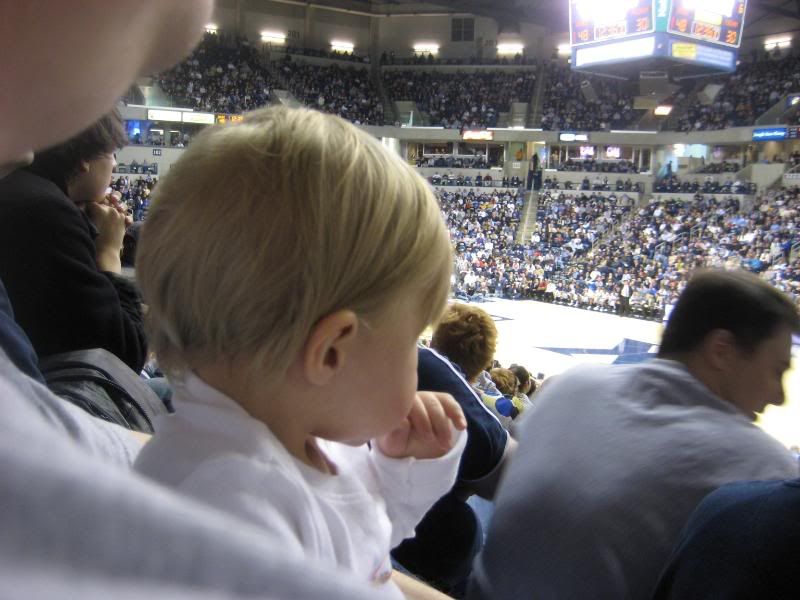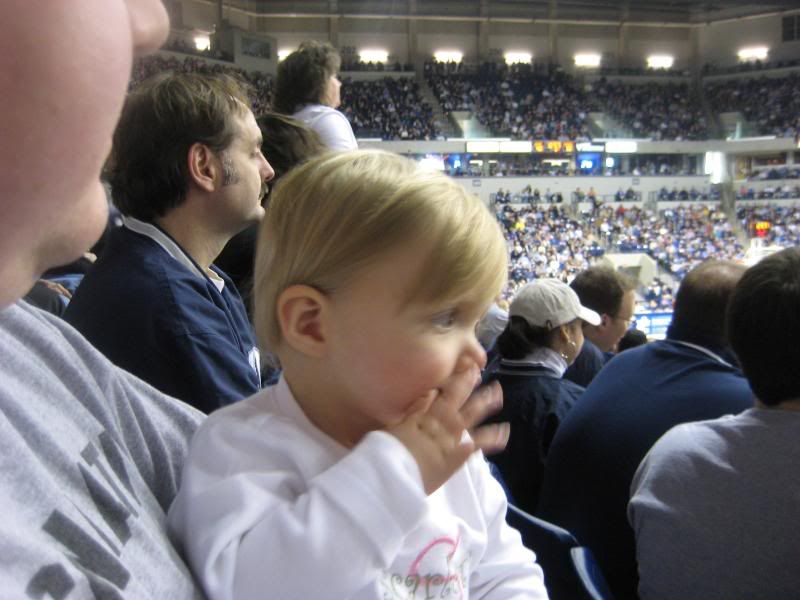 We've been complaining about the times of the games. Basically, by the time she's old enough to stay up late, she'll need her own ticket. And I think it's a little much to ask a 4 year old to get a job so she can cover her own seat license.
We took advantage of a rare noon game to introduce Scarlett to the concept of a zone defense.
She rocked that game. Even threw a few insults at the officials. Made her mom proud.