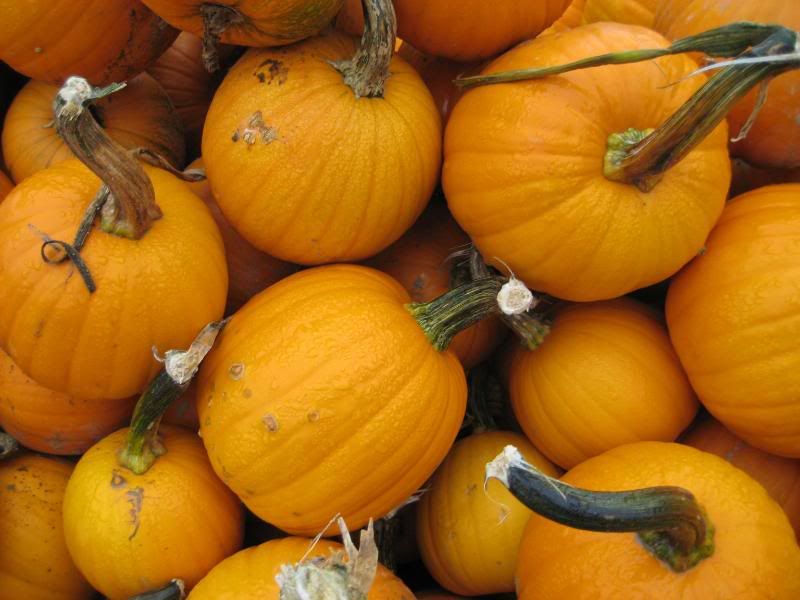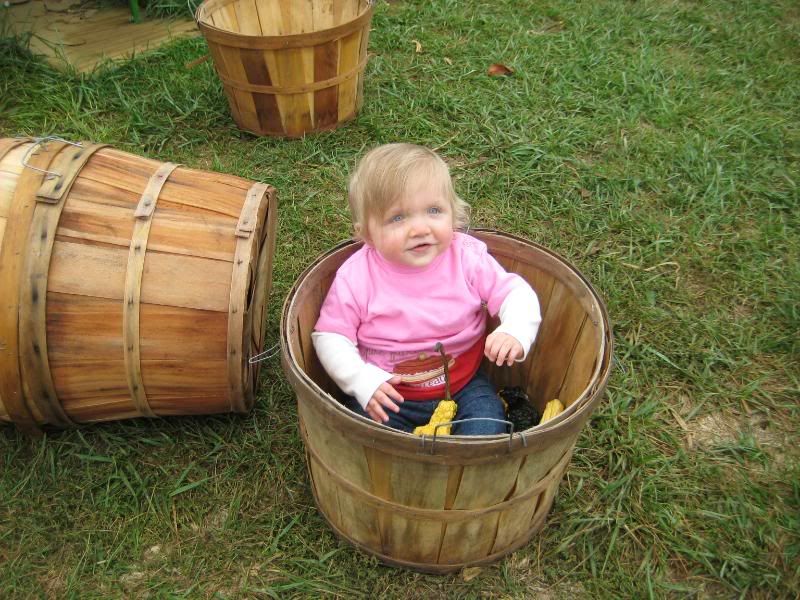 It being prime pumpkin season, we hiked out east to a bona fide farm today. Took a hayride. Saw some chickens. Watched people drink hot apple cider. [No caffeine? No thank you.]
Now we are back home, shy one very important nap, and are just hanging on with a mix of cheerios and prayer.
Oh, and we've learned to taunt Alice. Alice want a cheerio? Psyche.