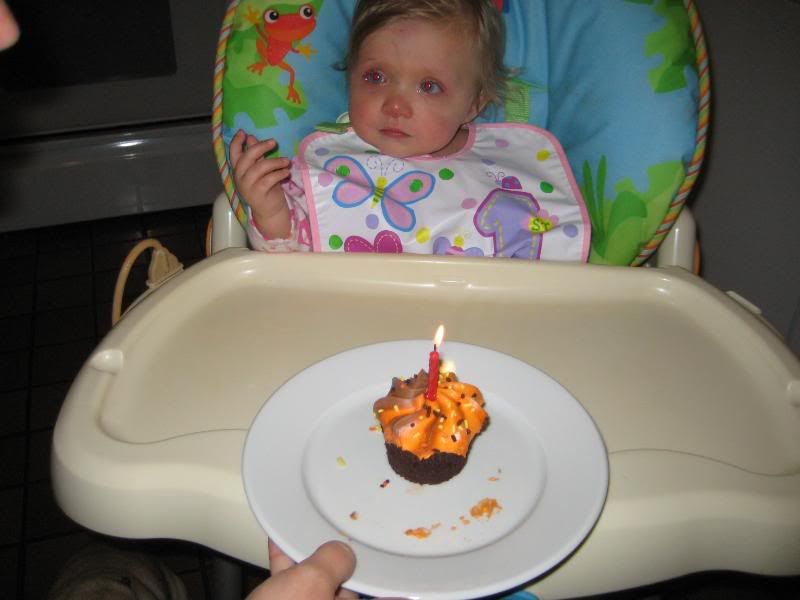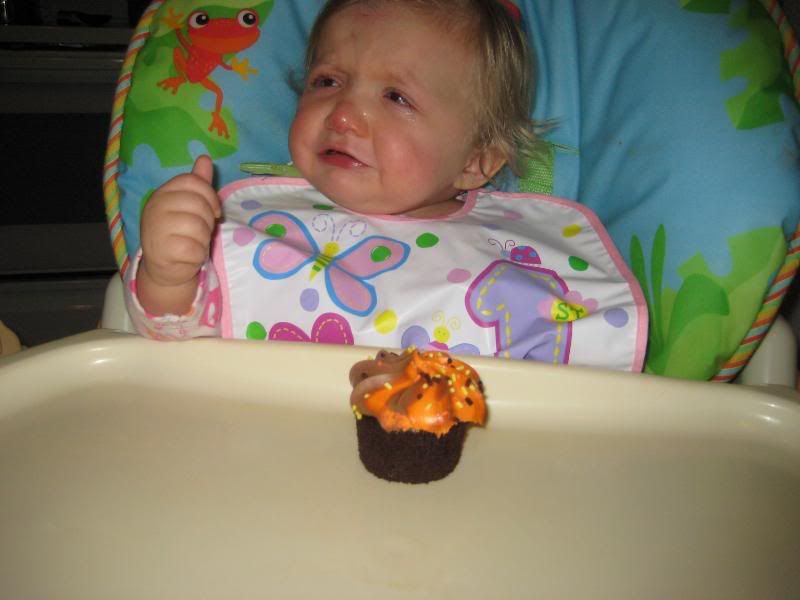 The best laid plans, eh? Kevin came home a few minutes early last night so we could give Scarlett a birthday cupcake and get some funny pictures of her covered in icing.
Unfortunately, minutes before this picture was taken, she attempted a fancy gymnastic move, and landed flat on her face.
Many tears ensued. And when I finally got Kevin to stop crying, I had to deal with the baby.
So we were in no mood for cake, a funny bib, and mommy's singing voice.
This morning we are fine, save a Rudolph nose and perhaps a wee bruised baby ego.
And we have another chance at the cake pictures tomorrow at her party.
Gotta love a do-over.