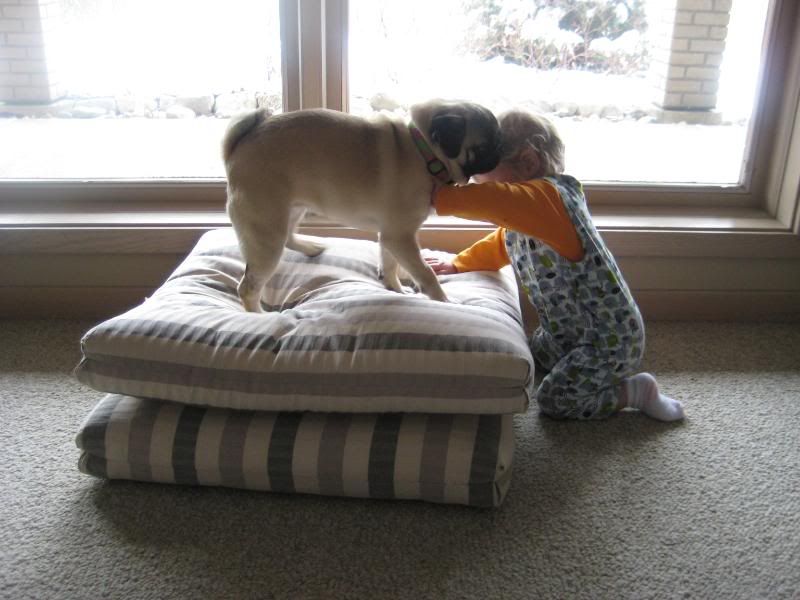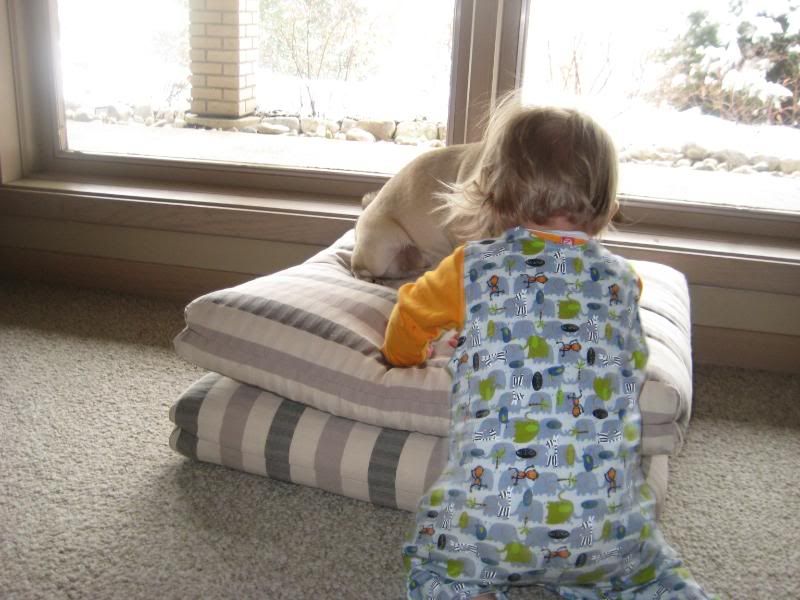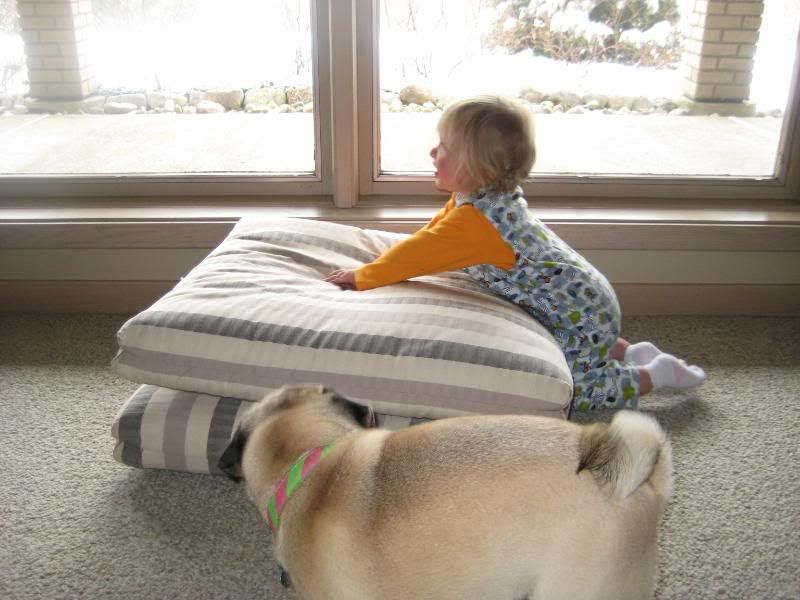 In an effort to take better pictures, I'm now constantly on the lookout for natural light.
Unfortunately, someone needs to tell my daughter and dog that in order to get those pictures, they need to look at my camera. So my mother's big, beautiful windows, with all that amazing light, pretty much went to waste.
I did manage to capture this little power struggle. Your cushions? I think not.