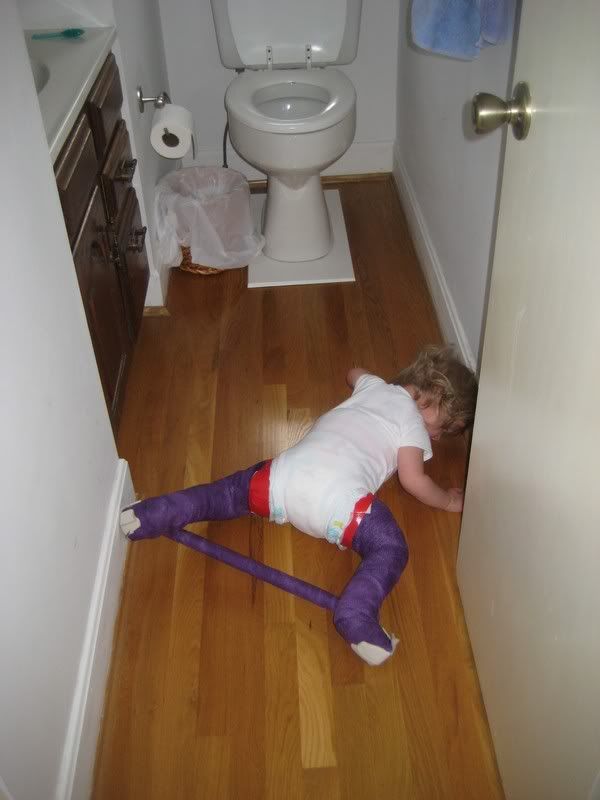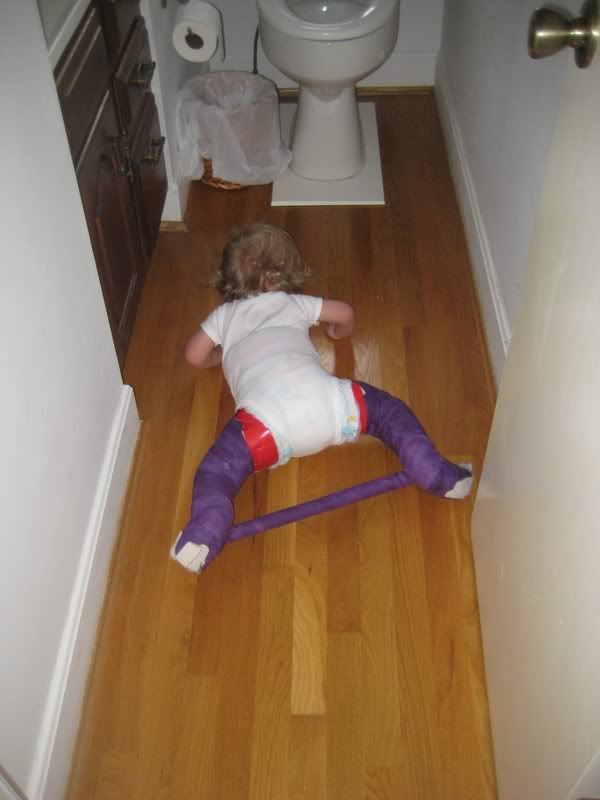 I had to put the gates back up. AND SHE'S IN A BODY CAST.
I keep finding her places she shouldn't be. And I swear to you, if she could crawl up the stairs just by wishing, I'd be fishing her down off of there as well.
I'm a little worried about how lazy we've gotten in terms of childproofing. Even the dog is a little too relaxed. But if she is this mobile while she's, well, immobile, then I think we're in for a world of hurt when that cast comes off.