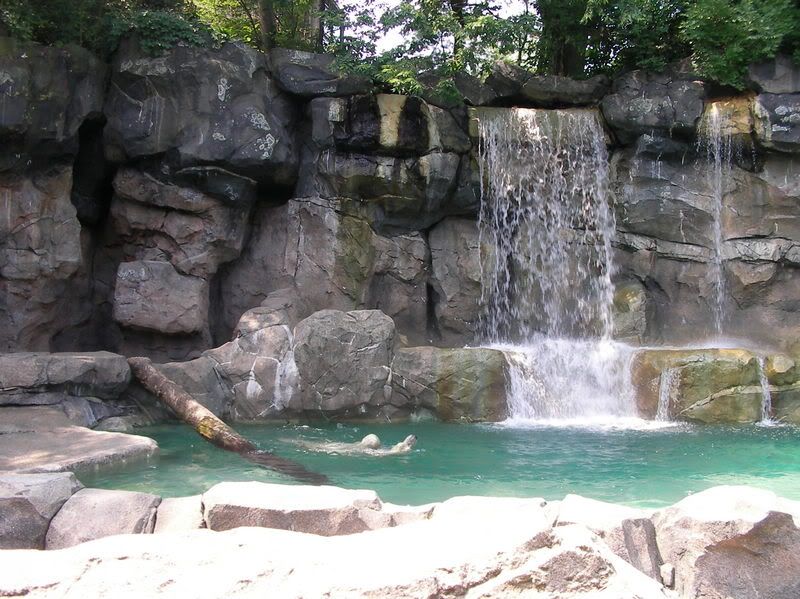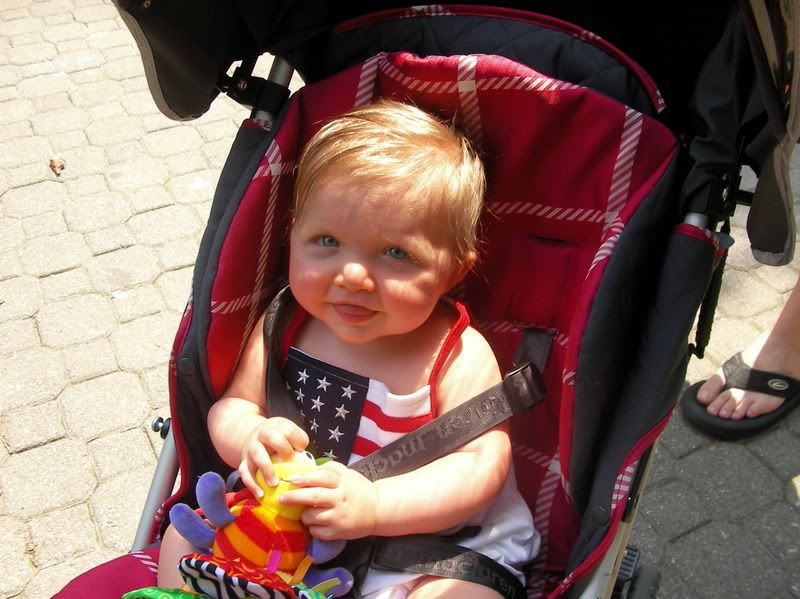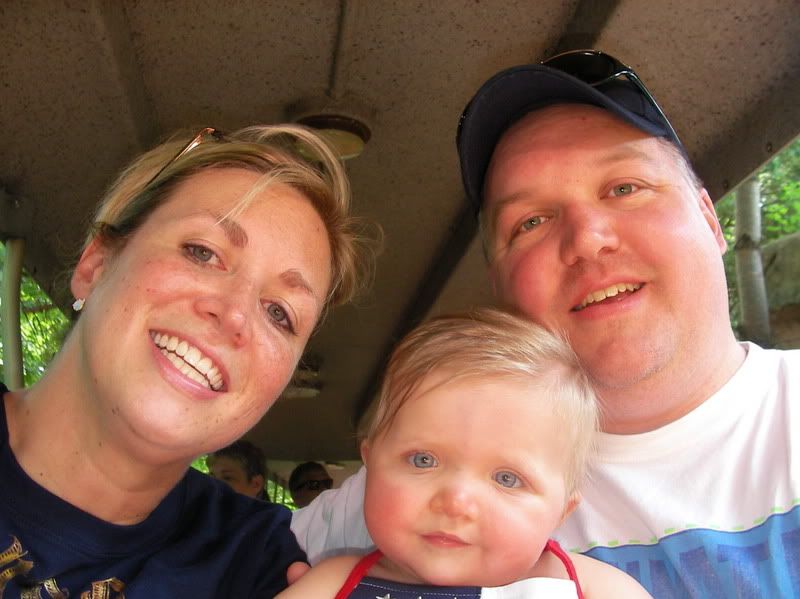 I supposed I should be leaving this space for stunning pictures of fireworks.
But it's really hot out, and the baby is just. too. tired. to drag out of bed and head up to the park. I think we'll just sit on our front steps and watch our neighbors try to burn down their house with illegal fireworks. Same effect, less sweating.
Instead, we went to the zoo today. Every animal that had access to water was in it. Those that didn't napped in the shade. We found every indoor exhibit and took Scarlett on her first train ride. She wasn't overly impressed.